Press Release
Winners - Best Partnership with a Local Authority Building Control Team at the 2016 LABC London Building Excellence Awards

and

Highly Commended Runners Up - Best Partnership with a Local Authority Building Control Team at the 2016 LABC National Building Excellence Awards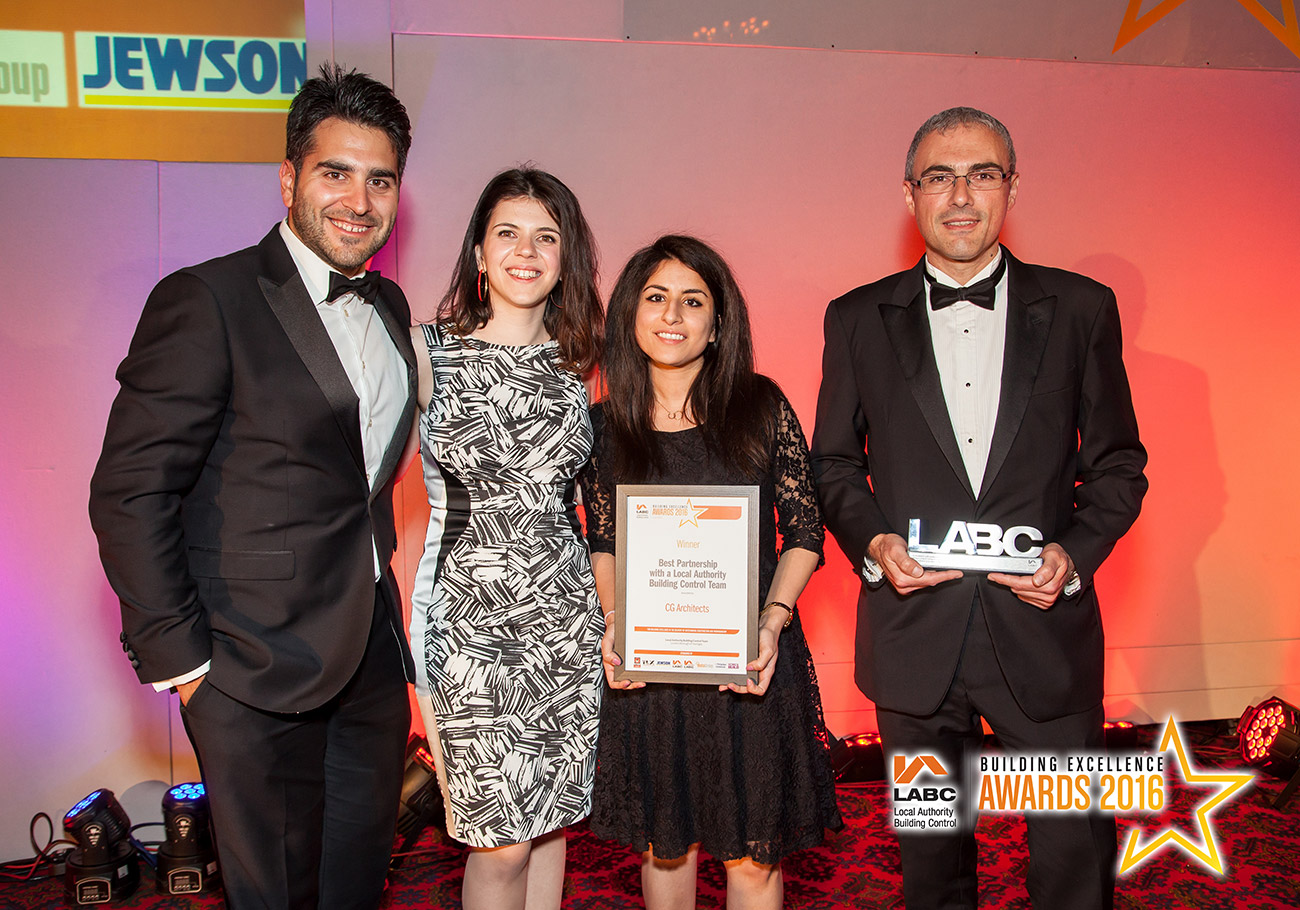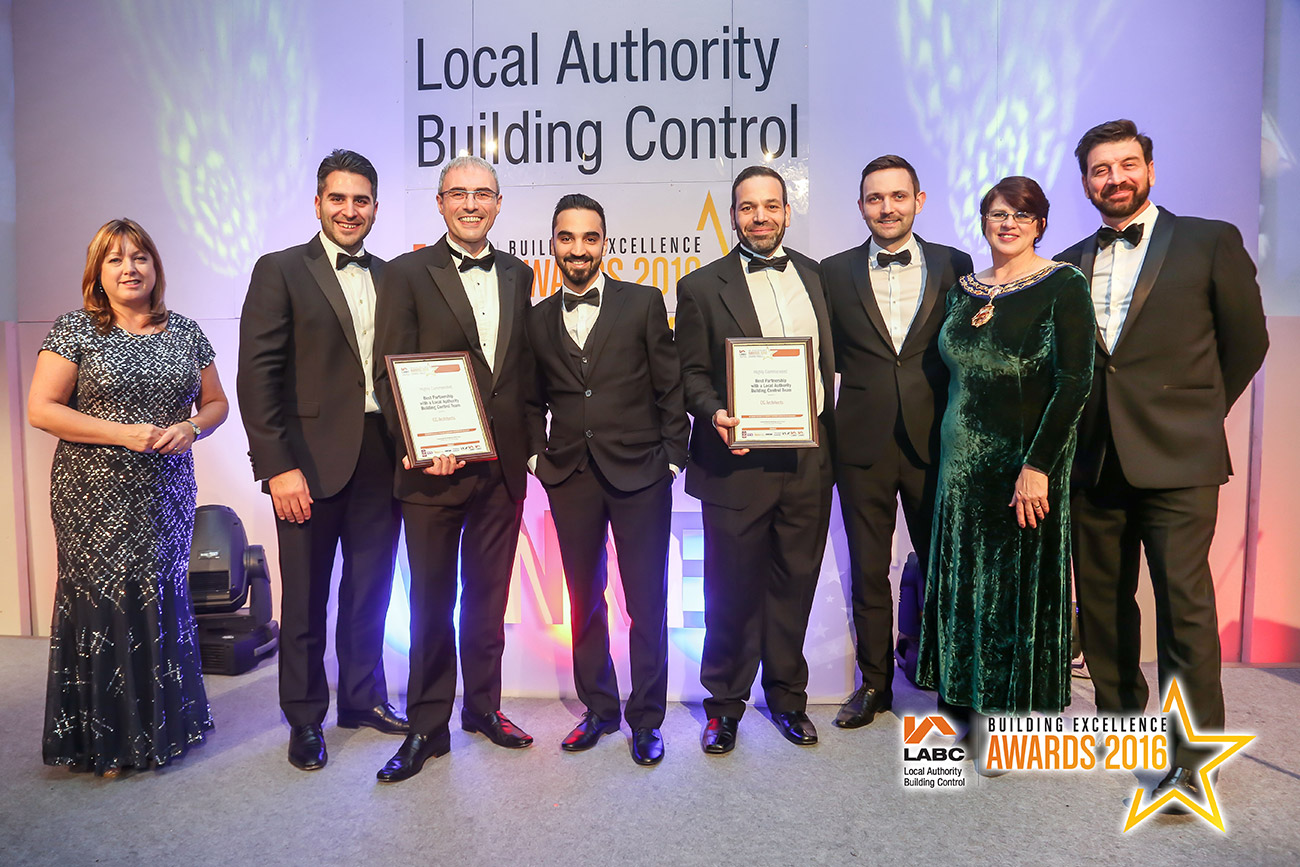 CG Architects and London Borough of Haringey were highly praised in the category of Best Partnership with a Local Authority Building Control Team at the LABC Building Excellence Awards Grand Final – one of the most recognised events on the building industry's calendar.

A panel of industry experts judged a list of the highest quality projects and professionals from around England and Wales to reward the best in technical innovation, sustainability and design.

LABC Chief Executive Paul Everall said: "The calibre of entries for this year's awards was extremely high. We are delighted to be able to recognise those individuals, teams and projects that won at a regional level."

"Our building excellence awards are an opportunity for the industry to celebrate good practice. Our winners demonstrate how positive working relationships with local council building control teams achieve high quality, sustainable buildings. Our awards are unique because they recognise how this cooperation improves building standards and professionalism across the industry."

Bob McIver, Head of Building Control at London Borough of Haringey said, "From Building Control's point of view, our partnership with CG Architects has gone from strength to strength, we have now worked on over 30 schemes together and the partnership continues to grow. There are many positives to this partnership, but one of the biggest has been that several builders who have worked on CG Architects projects have used Haringey Building Control as opposed to their usual option of an approved inspector. The partnership also works well with pre-application advice, which makes projects run smoothly."

The Grand Final of the LABC Building Excellence Awards took place on Monday 28 November 2016 at the Westminster Park Plaza in London and was hosted by TV presenter Nick Knowles, best known for his work on DIY SOS. Over 700 building industry professionals including contractors, architects and engineers attended the celebration to find out which projects won across the 15 hotly contested categories.

About the LABC Building Excellence Awards
The LABC Building Excellence Awards showcase buildings and design teams that have had to tussle with difficult technical or construction issues and building site constraints. They highlight innovative and creative solutions and building control professionalism that leads to safe, sustainable and high quality construction projects. Sponsors of the 2016 awards included FMB, Home and Build, LABC Acoustics, Instagroup, LABC Warranty, Jewson, Polypipe Terrain and TLX insulation.